Interested in joining our Chapter? Fantastic! Here's what you need to know:
The Member Education Process is a semester of getting to know the Fraternity and its Brothers as they get to know you. The  Member Education Committee carefully guides accepted Members-In-Training through this process. The time commitment is small, however, the more you put into the process, the more you get out of it. This is an amazing opportunity to make new incredible friends not only on campus, but nationally, that will last a lifetime. If you are interested in our New Member Education process feel free to contact the New Member Educator at mbp.nu.pc @ gmail.com.
To be eligible to join Mu Beta Psi at Nu Chapter, you must meet the following minimum requirements:
Be at least a second semester freshman.
Must have at least a 2.6 cumulative GPA.
Receive and accept a bid (invitation) to begin the joining process. To receive a bid, it is advised to attend rush events towards the beginning of the semester, and required to attend our Closed Rush.
And of course, have a love for music and passion for service!
If you have any concerns fulfilling these requirements, please contact the Member Educator. Check our calendar at the beginning of every semester for our rush week schedule!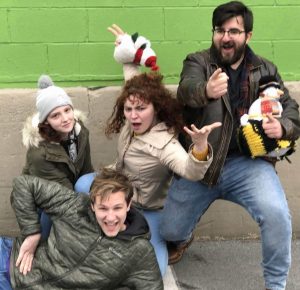 Get to know the Member Education Committee for Spring '22!
Member Educator
Seth Nesbitt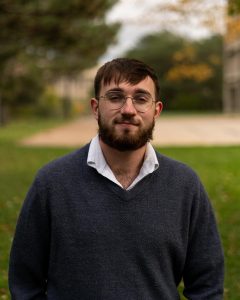 I am a Creative Writing Major with a Minor in Theatre. My pronouns are He/him. I joined Psi because I wanted to connect with people with a shared love of music! I am currently the Treasurer and Member Educator at Nu chapter. I am also involved with the Pride Alliance at Oswego as the Director of Social Media.
Assistant Member Educator
Meghan Donnelly
Old Brother
Ronda Brown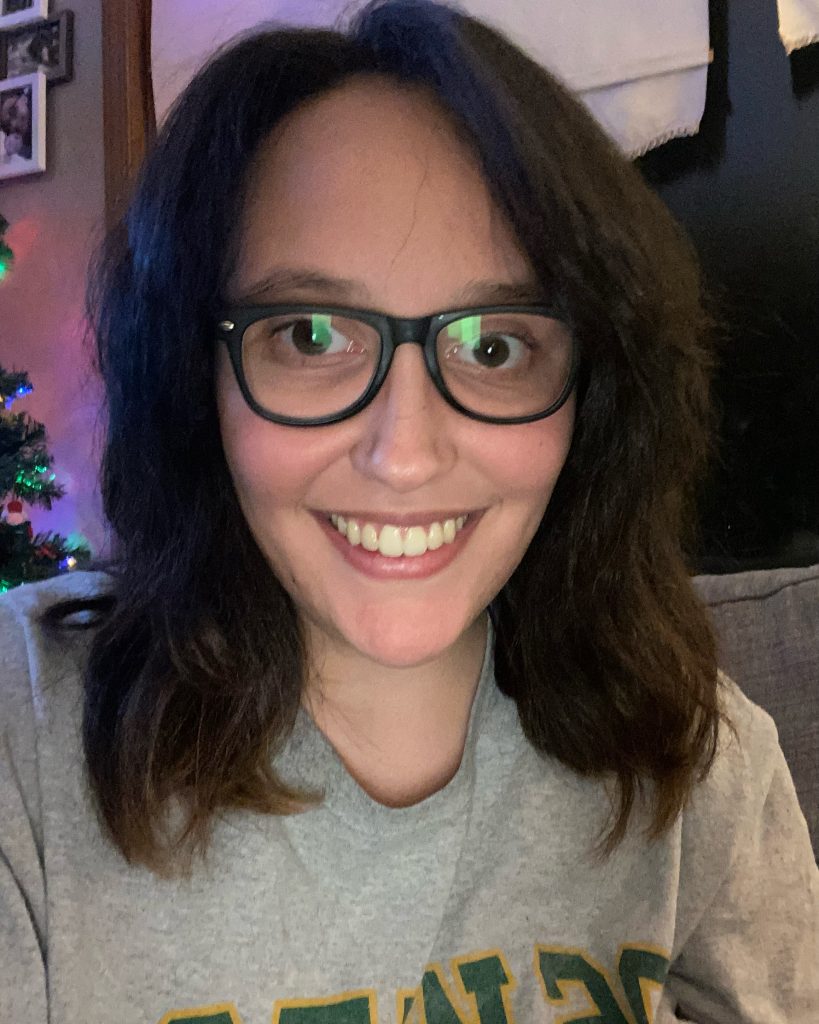 Hi all! I'm Ronda, I'm a music major and expressive arts therapy minor, and my pronouns are she/her/hers. I joined Psi as part of the Beta Delta class, and while being a brother I got to be MAL- E, MAL (current), music committee chair and MOSM committee chair. I joined Psi after seeing them usher a performance that was held by a fellow brother, and I really loved how tight knit and welcoming they all were. Outside of Psi I have been a member of Vocal Effect, College Choir, Festival Chorus, Potterwatch, Opera Chorus, and Music Theatre Workshop 🙂
New Brother
Alaces Jewel Sarmiento